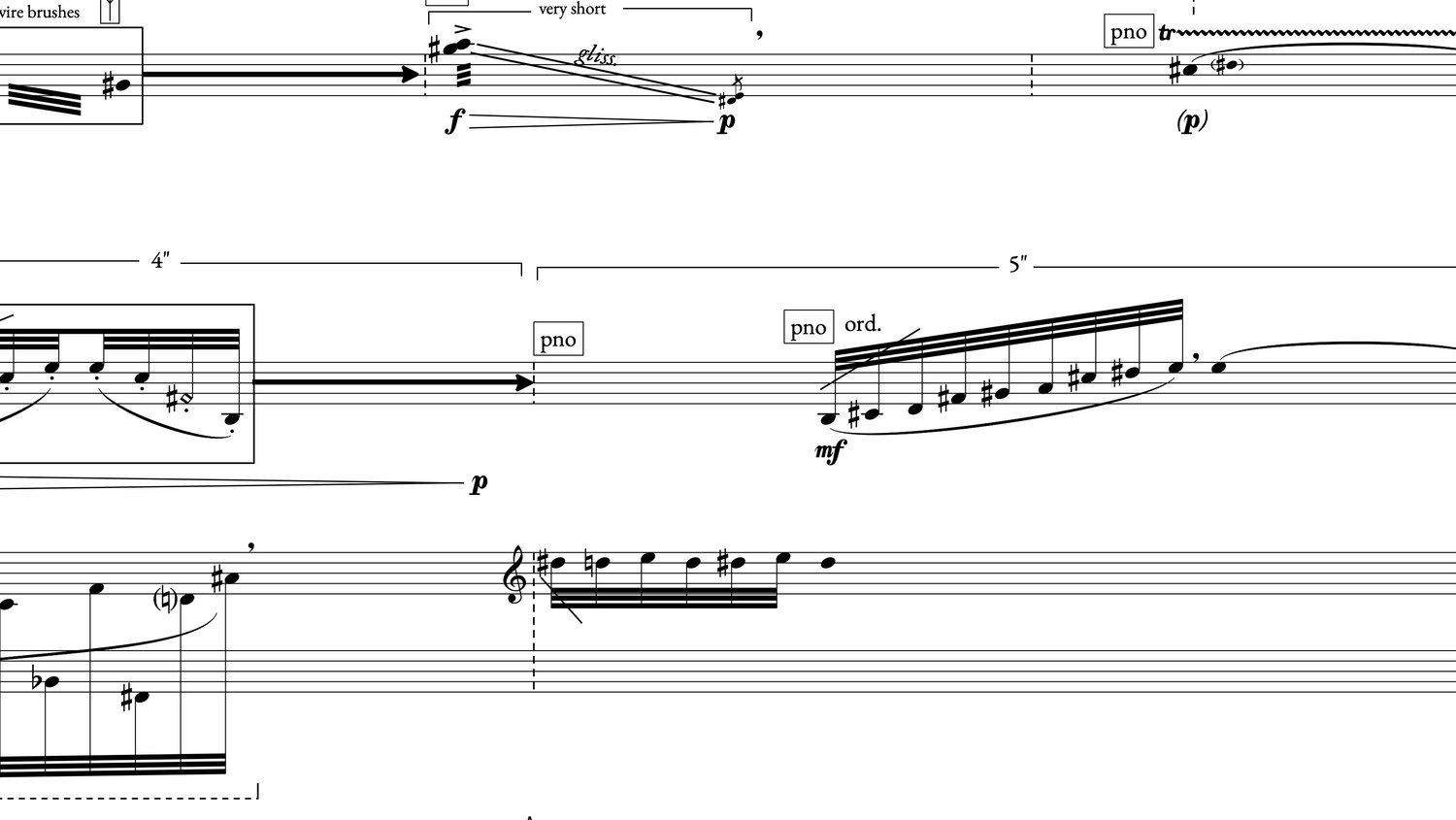 Weaving (2020) Miniature for violin, piano, and vibraphone
On Sale
Instrumentation:
Violin, Piano, Vibraphone (with wire brushes)
Duration:
45 seconds
Year of Composition:
2020
Score format:
PDF file. A3 size, landscape. Performance score. For performance, you are only required to purchase a single digital copy which you distribute to all 3 performers.
Additional details about the work here.
If you intend to perform this work at any point, please inform me via email at njabulopmusic@gmail.com so I may be aware of and promote your performance(s) on my website.