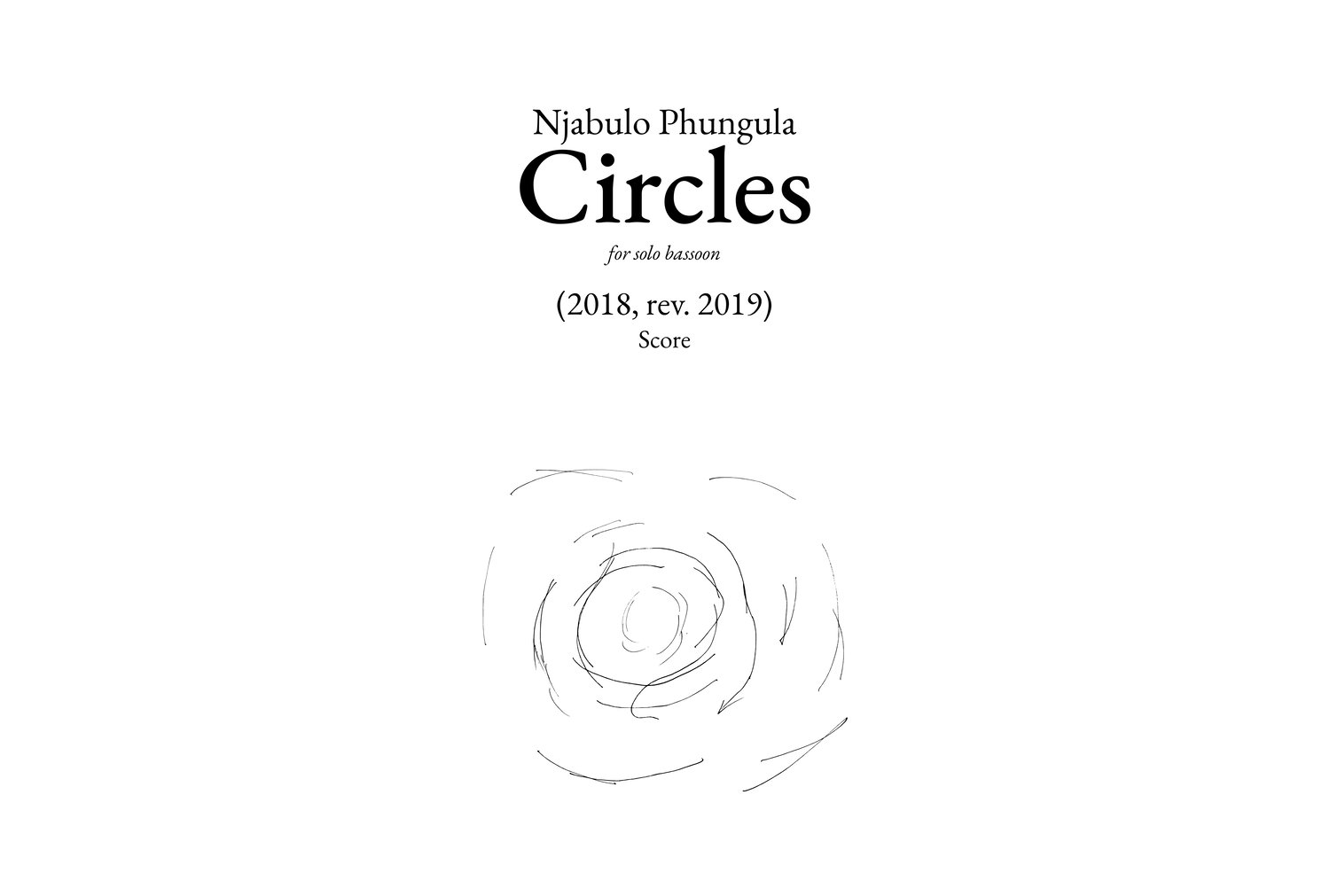 Circles (2018, rev. 2019) for solo bassoon
On Sale
$999.99
Instrumentation: Solo bassoon
Duration: 13 minutes
Year of Composition: 2018, revised 2019
Score format: PDF file. A4 size, portrait.
Score excerpt and additional details about the work here.

If you intend to perform this work at any point, please inform me via email at njabulopmusic@gmail.com so I may be aware of and promote your performance(s) on my website.